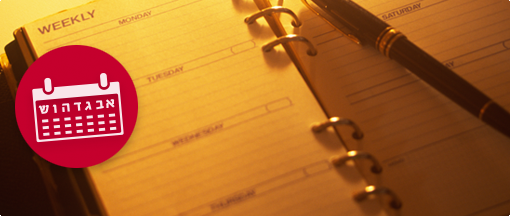 14 Heshvan 5779 / 23 October 2018
Torah Calendar
Updated 29 Tishrei 5779 / 8 October '18
For this week's study schedule & classes, CLICK HERE
Rabbi Avraham ben Yaakov is currently recuperating from a serious operation performed in mid-September and is regrettably unable to maintain this page at present. He hopes with the help of G-d to be able to resume maintenance of this weekly Torah calendar in the near future.
---
Subscribe for free emails
To subscribe to AZAMRA's free weekly news and diary emails, click here.