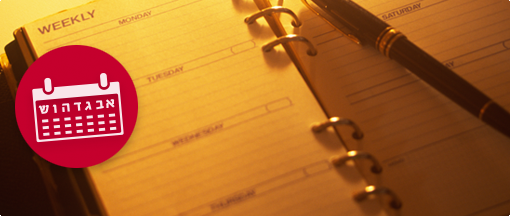 20 Av 5780 / 10 August 2020
Coming classes and study schedule
19-25 Menachem Av 5780
August 9-15, 2020
CLASSES
Rabbi Avraham ben Yaakov is now offering free live interactive video classes via the Zoom platform. If you are already registered, you will be sent email notifications prior to each class with details how to take part. To register, please sign up here.
Sundays at 16:00 Israel time (GMT+3)
TORAH HOUR
The Weekly Portion • TaNaKh Highlights • Halachah • Zohar • R' Nachman
The Zoom meeting room opens at 15:45 Israel time (GMT+3). Rabbi Avraham's class begins at 16:00 with time afterwards for questions and answers. To participate, please register. A video of the main class is posted afterwards on Azamra's YouTube channel.
Coming classes: August 9 & 16
WEEKLY TORAH READING
DAILY BIBLE STUDY
Know-Your-Bible 14th Annual Study Cycle: