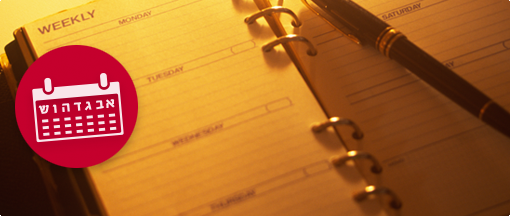 13 Tammuz 5779 / 16 July 2019
Coming classes and study schedule
11-17 Tammuz 5779
July 14-20, '19
The closed mind typical of contemporary political correctness is rooted in the "Vacated Space" discussed in the Kabbalah, and can be transcended only through faith (Likutey Moharan Pt I Lesson 64).
Moses' breaking the Tablets of Stone on 17 Tammuz brought forgetfulness into the world, but the mystery of TaMuZ is "Zichru Torat Moshe, Remember the Torah of Moses" (Malachi 3:22). How can we inscribe the Torah on the tablet of our hearts?
Watch classes live on AZAMRA Website here or on YouTube here. View archived videos of earlier classes on Azamra's YouTube channel or listen to audio MP3's HERE.
CLASS TIMES:
Israel: 16:00-17:30; Lagos, Nigeria: 14:00-15:30; Britain: 14:00-15:30; N. America: EST 09:00-10:30 a.m.; CST 08:00-9:30; PST 07:00-07:30; Mumbai, India: 18:30-20:00; Sydney, Australia: 12:00-01:30; Auckland, New Zealand: 02:00-03:30.
WEEKLY TORAH READINGS
DAILY BIBLE STUDY
Know-Your-Bible 13th Annual Study Cycle:
READ OF THE WEEK
TORAH FOUNDATIONS
Daily study of Rambam's Mishneh Torah Law Code
Two must-read basic texts