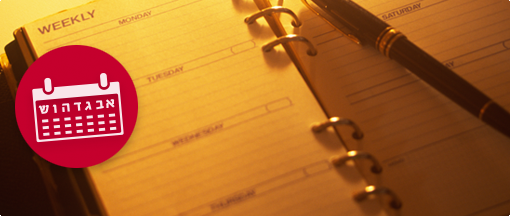 8 Tevet 5779 / 16 December 2018
Coming classes and study schedule
8-14 Tevet 5779
16-22 December '18
COMING CLASS
Wednesday December 19: The Golden Candelabrum Part 2 :
This foundational lesson of Rabbi Nachman teaches us how we receive Ru'ach, holy spirit, through attachment to the True Tzaddik, enabling us to overcome our negative traits and stand firm against the wicked of the generation.
Watch live on AZAMRA Website here or on YouTube here. View archived videos of earlier classes on Azamra's YouTube channel or listen to audio MP3's HERE.
CLASS TIMES:
Israel: 16:00-17:30; Lagos, Nigeria: 14:00-15:30; Britain: 14:00-15:30; N. America: EST 09:00-10:30 a.m.; CST 08:00-09:30; PST 06:00-07:30; Mumbai, India: 19:30-21:00; Sydney, Australia: 01:00-02:30; Auckland, New Zealand: 03:00-04:30.
WEEKLY TORAH READINGS
Shabbat December 15: VAYIGASH Genesis 44:18-47:27
Torah for the Nations commentary: Learning to say 'I was wrong'
Shabbat December 22: VAYECHI Genesis 47:28-50:26
Torah for the Nations commentary: Good words
• SUBSCRIBE TO WEEKLY TORAH COMMENTARY EMAILS
• WEEKLY PORTIONS COMMENTARY ARCHIVE
DAILY BIBLE STUDY
Know-Your-Bible 13th Annual Study Cycle:
READ OF THE WEEK:
TORAH FOUNDATIONS
Daily study of Rambam's Mishneh Torah Law Code
By courtesy of Chabad.org
• 1 chapter a day
• 3 chapters a day
• Corresponding commandments from Sefer HaMitzvot
The entire Mishneh Torah is available in English online here.
Two must-read basic texts
By the saintly kabbalah genius, Rabbi Moshe Chaim Luzzatto
("RaMChaL", 1707-47):
The Way of God The classic exposition of the fundamentals of Torah belief
Path of the Just The classic practical guide to the Torah path of self-perfection