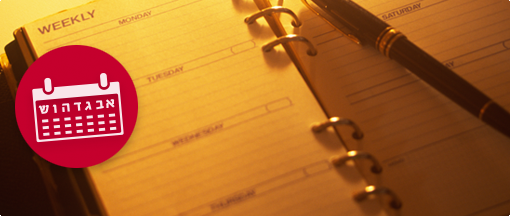 14 Heshvan 5779 / 23 October 2018
Coming classes and study schedule
Updated 29 Tishrei 5779 / 8 October '18
Coming classes
Rabbi Avraham ben Yaakov is currently recuperating from a serious operation performed in mid-September and is regrettably unable to maintain this page at present. He hopes with the help of G-d to be able to resume maintenance of this page in the near future.
Owing to his present situation he is unable for the time being to offer his weekly SHAVUA TOV and AVRAHAM'S TENT Kolel classes. He hopes that with G-d's help he will be able to resume his regular classes in the near future. He hopes he may meanwhile be able to offer an occasional YouTube live broadcast, and if so, he will notify those registered on AZAMRA's mailing lists. Watch live classaes here; view archived videos here or browse the audio MP3 archive here.
TORAH FOUNDATIONS
Daily study of Rambam's Mishneh Torah Law Code
By courtesy of Chabad.org
• 1 chapter a day
• 3 chapters a day
• Corresponding commandments from Sefer HaMitzvot
The entire Mishneh Torah is available in English online here.
Two must-read basic texts
By the saintly kabbalah genius, Rabbi Moshe Chaim Luzzatto
("RaMChaL", 1707-47):
The Way of God The classic exposition of the fundamentals of Torah belief
Path of the Just The classic practical guide to the Torah path of self-perfection